Multi Posting on Werkzoeken.nl
Managing your vacancies by hand can be a time consuming task. Werkzoeken.nl offers multiple options to automate these tasks. The list below shows the option we offer for automated multi posting.
WerkZoeken.nl API
WerkZoeken.nl provides an API to automatically manage your job postings. This REST-API is XML based and can be connected to your own system (ATS/CMS). Extended documentation is available. Please contact us for more info.
InGoedeBanen multi posting
InGoedeBanen.nl is a company who can post your jobs on multiple job boards simultaneously. You can also manage your jobs and view advanced statistics on the outcome of your job posting. InGoedeBanen.nl also has the option to post your vacancy on ICTerGezocht.nl. For more information please visit http://www.ingoedebanen.nl.
Knollenstein multi posting

Advertise all your job ads from one easy to use system to over 300 job boards, social networking sites and other high traffic websites. Using the Knollenstein Exposure Machine it is now even easier to advertise your jobs on-line. Login, enter the job details, select the channels to post to and the Exposure Machine does the rest. Your jobs are on-line in a couple of minutes. For more info please visit http://www.knollenstein.nl.
BroadBean multi posting
Broadbean is the market-leading job posting system that enables you to instantly distribute adverts to thousands of job boards. It?s never been easier to manage candidate responses and, with comprehensive reporting, you can fine-tune your advertising to improve performance. Broadbean can be fully integrated with your database, enabling you to accurately track all your candidates from application to placement. With 35,000 users posting over 1 million jobs per month, Broadbean is trusted by the world?s largest network of staffing and corporate recruiters. For more info please visit http://www.broadbean.nl.
Mimir multi posting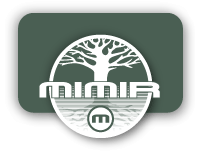 Mimir multi posting offers a web service to manage your job postings directly from your recruitment software without having to leave the application. For more info please visit http://www.mmimir.nu.